Click here to visit our dedicated KOHLER Generators web site for more information.
DSH Contracting, LLC is an authorized dealer and service provider for Kohler Generators. If you are in the market for a home standby generator, then DSH Contracting has the knowledge and skill set to install and maintain a Kohler generator for you. With our extensive knowledge in home renovations and mechanical systems, along with our attention to detail and emphasis on quality, Kohler Generators was a logical choice for us. Built by the same company that produces Kohler faucets and bathtubs, Kohler is known world over for their quality and craftsmanship. Their generators are no different. While sometimes slow to react to the changing marketplace, Kohler is more concerned with getting it right, then getting it first; and we couldn't agree more.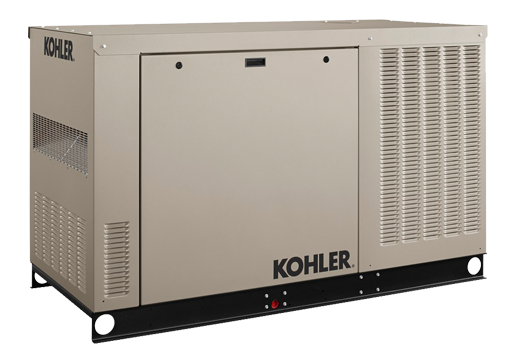 There are plenty of people out there today installing home generators, and after hurricane Irene, and then Sandy, the market pretty much exploded. What sets us apart from all of them is the same thing that sets us apart in our other lines of work, quality. Is one generator manufacturer better then the next? We tend to think so, but the most important part of a home generator is the installation. It doesn't matter that Kohler runs each and every one of their generators in a test cell, proving it's operability before it leaves the factory, if the person installing it doesn't know what they are doing. DSH Contracting, LLC is factory trained on all Kohler products; we are competent electricians with years in the field as well as gas mechanics. We can handle all phases of residential generator installation.

All of our installations follow National Electric Code specifications, adhere to NFPA 37 standards, follow International Fuel Gas Code standards, and comply with any and all local ordinances.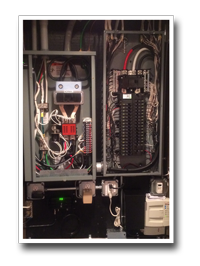 We always err on the side of caution and make sure our distances from vents and windows meet or exceed the specification. If a basement window is going to be too close, then we either permanently seal it or will change it out to glass block. All of our wiring is sized as per code to 115% of the over current protection device or larger.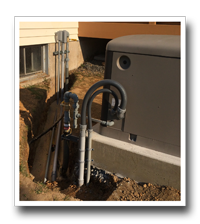 Buried wiring and gas lines always adhere to minimum burial depths and usually exceed them. All of our gas is based off of the IFGC sizing charts and oversized for demand and pressure drop. We only use what we feel is the best wire on the market, Southwire® & Stabiloy®, and we only use domestic pipe and fittings from Wheatland Tube® and Ward Manufacturing®. All of our underground work is done using Continental Industries ConStab® tube and risers. All piping and wire is securely strapped, all equipment is properly fastened in place, and all penetrations are properly sealed. All of our installations are on solid foundations, whether it be poured concrete or properly supported and leveled pre-cast pads.

Let's be honest, most electricians can competently install a generator, but can they do gas work? And most plumbers and HVAC guys can do gas work, but can they do electric? And do either one understand water proofing techniques on stucco & stone homes, or how to penetrate vinyl siding without causing water damage later on down the road? Usually not; but we do. We've done home construction from the ground up, pouring footings, framing and siding walls, electrical, gas, hanging drywall, installing doors and windows, you name it, we've done it. We understand all the mediums that we are going to encounter on your installation and we can handle them all. Every installation is unique, and everyone doesn't have a wide open basement. Sometimes a door or a closet needs to be modified, or a window sealed or changed out. We handle all design work and permitting as well as handle all inspections; and we handle it all in stride to offer a full turn-key solution.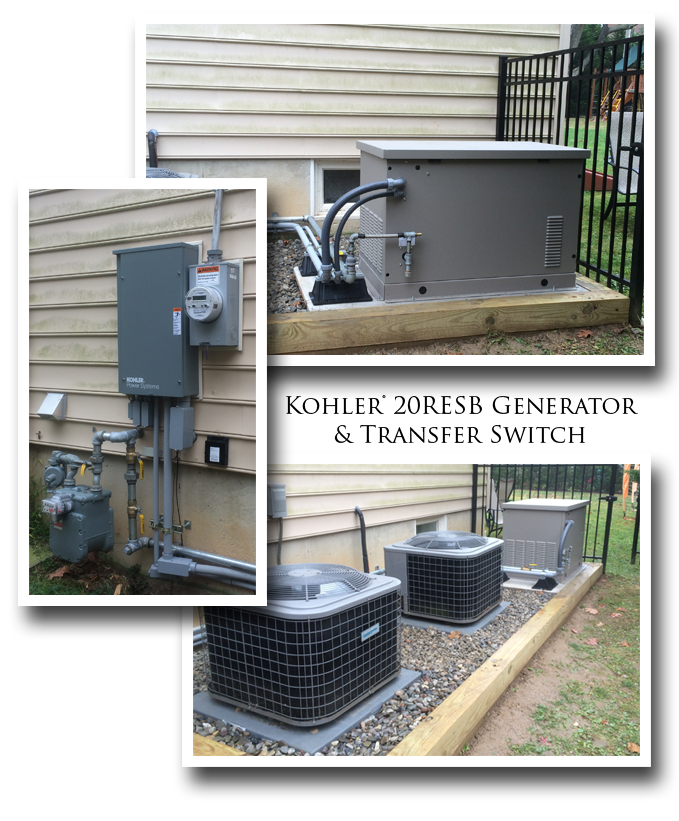 If you are looking for the cheapest price, then unfortunately we are not the company for you. Installing a generator right is a costly proposition. The hard costs beyond the price of the unit make up a big chunk of the overall cost of the job. Permits & inspections make up a piece too. And our labor cost; well we don't work for free. Anyone can install a generator anymore, but we do it right, safely, and for longevity. Making sure your unit performs for the long haul and when you need it most is our top priority. If you are looking for a quality installation done right the first time, then we are the company for you!

Click here to visit our dedicated KOHLER Generators web site for more information.